What are the 2021 changes to the EYFS Framework?
In September 2021, the proposed changes to the Early Years Foundation Stage (EYFS) were implemented in all Ofsted registered early years settings in England. These changes were first proposed in 2017, with the intention of improving outcomes for all children and reducing the amount of unnecessary workload for teachers and early years practitioners.
By now, all early years providers should have switched over to the revised version of EYFS, but it can be difficult to keep track of all the changes. In this article, we will give you a reminder of what the EYFS is, why it was changed, and what this means in practical terms for early years settings.
What is the EYFS?
The Early Years Foundation Stage is a statutory framework that sets the standards all childcare providers in England must meet in order to ensure that children learn and develop well, are kept healthy and safe, and have the necessary knowledge and skills to thrive in school.
The aims of the EYFS are to provide quality and consistency across all early years settings in England, to plan a secure foundation for future learning and development, and to promote equality and opportunity for all children. During their early years, children will learn and develop through exploring, playing and interacting with the world around them. This is not an automatic process and depends on positive relationships to enable each child to learn and develop successfully. Experiences in the early years can have a major impact on life outcomes, so providing a safe and secure childhood can give children a good foundation for the rest of their lives.
The statutory framework is issued by law, so must be followed by all schools and Ofsted registered early years providers, including nurseries and childminders.
Ofsted will refer to the EYFS during inspections, so it's important that the standards of provision set out in it are followed.
It's also important that parents and carers are aware of the EYFS and what it means for their child's learning, as well as what support they should expect from early years providers.
Why was the EYFS revised?
Following a consultation in 2017, the Department for Education proposed reforms with the aims of reducing workloads and time burdens for early years staff and improving outcomes for children, particularly in communication and language. There were also some changes to the Early Learning Goals (ELGs) to make them clearer, more specific and easier for teachers to assess.
The idea behind these changes is to allow early years practitioners to spend more time with the children in their care and to encourage early language development and extending vocabulary because this can lead to improvements in all areas of the curriculum.
In a pilot study of the changes conducted by theEducational Endowment Foundation, teachers reported that they felt their workload had been reduced and they felt empowered to use their own judgement in early years settings.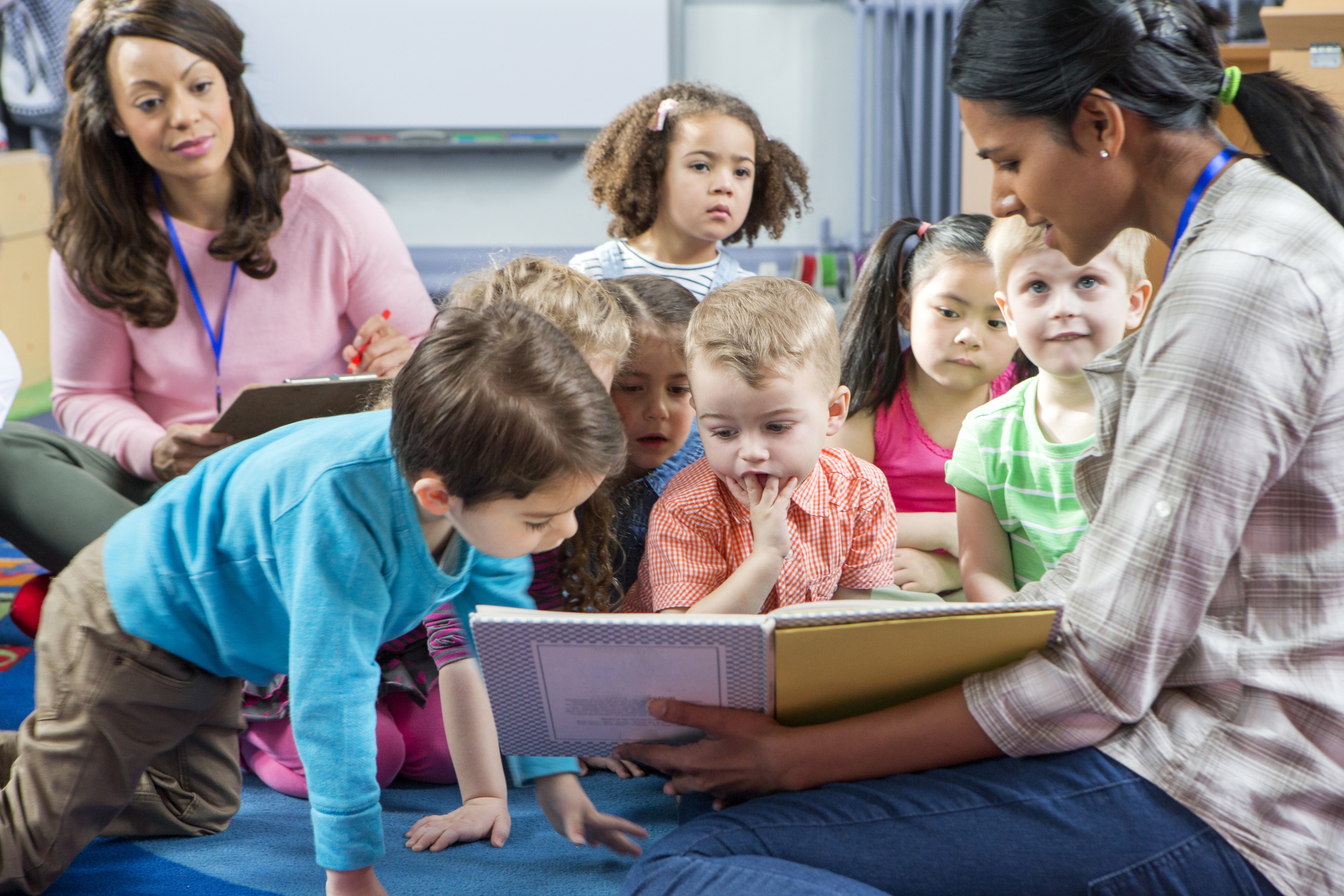 What is New About the EYFS Framework in 2021?
A lot of the key features of the EYFS, like the underlying principles and the characteristics of effective learning, have stayed the same. However, several different areas of the EYFS underwent changes, some more major than others.
Early Learning Goals (ELGs)
The ELGs are a main feature of the EYFS as they provide a summary of the knowledge and skills that young children are expected to have gained by the time they reach the age of 5. ELGs are organised into seven areas of learning and development, which are divided into prime areas and specific areas. These areas of learning have not changed in the revision, but the ELGs within them have:
Communication and language has more focus on adult-child interactions.
Physical development focuses more on the link between fine and gross motor skills.
Physical, social and emotional development includes more information on healthy eating and self care.
Literacy emphasises the link between language comprehension and later success in reading and writing.
Numeracy provides clarity on counting and comparing quantities.
Understanding the world has been altered to clarify expectations of children understanding the past.
Expressive arts and design has been expanded to include a wider set of ways children can develop creative skills.
It is also emphasised that the ELGs should not be seen as a strict curriculum, but instead used by early years practitioners to assess development as part of the EYFS Profile.
Assessments
There have also been changes to the assessments that must be carried out during the early years.
Some key elements remain the same, such as the statutory progress check that must happen when a child is 2 years old. Early years practitioners also still need to complete the EYFS Profile at the end of the early years foundation stage, but there is now no statutory requirement for local authorities to moderate them in a quarter of schools. This helps reduce the workload of teachers, allowing them to focus more on the children in their care.
Implementing the EYFS Changes
The revised EYFS came into force in September 2021, so by now all settings should have moved over to the new statutory framework. However, adapting to such big changes can be a difficult process.
One of the biggest things that teachers may struggle with is the shift in focus away from paperwork and checklists. Ofsted inspectors will be less interested in seeing written records of progress and more interested in how well teachers and early years practitioners know the children in their care; their interests, development and progress. Settings can continue to use written records and journals of progress, as long as it is not to the detriment of children's' development and learning.
Our newly updated EYFS course can help you and your staff get up to speed with the changes to make sure the children in your care are receiving the best standards of provision possible.